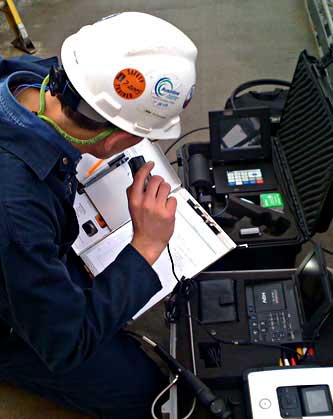 Remote Visual Inspection 
We use the latest in remote visual inspection and borescope technology to deliver comprehensive, professional on-site inspections. We provide immediate raw video and still image documentation and a detailed follow-up report of the inspection.
Our expertise and equipment enable us to borescope and inspect the majority of areas in your plant. We maintain state of the art borescopes, video scopes, video probes, pan tilt zoom cameras, pipe push cameras and inspection crawlers to inspect diameters from 6mm to over 30' and lengths up to 660' as a standard. Access to specialized equipment enables inspections of even smaller diameters and up to 1650' distances.